What people are saying...
Not only are the items I ordered adorable, but Bri is absolutely freaking amazing. After receiving these prints, I ordered another print, and mentioned to Bri in a conversation that they were for my son's "mythical/legendary creatures" nursery (if you've never planned a room with a theme like that, let me tell you—it's not easy to find cute stuff!). Today, after a particularly grueling and emotionally exhausting day at work, I came home to find that the next print had been delivered, with an extra surprise—a little "Yeti" print that will be PERFECT in my little guy's room! I seriously cried (just a little, but still). I can't wait to give all of these prints a perfect home on my little one's wall, and I will definitely be returning to this shop for more. Thank you, from the bottom of my heart!
LOVE my wall hangings! Great service too, was able to completely customize them. I ordered from different animal categories and was able to add a background color to each. They turned out perfectly!
I love the place mats I purchased from PipitAndFox! The owner, Bri, was wonderful about working with me to customize them with the names of the children I was purchasing them for and sent me mock ups to view before finalizing. The illustrations are incredible, the colors are vibrant, and the lamination is thick and sturdy and should hold up to daily use from kids.
Bri has some SERIOUS talent. She custom-made my son's wall art (I specifically asked for an ocean theme), and it turned out better than I could have imagined. She answers questions promptly and is very accommodating and friendly. Packaging was beautiful and well-thought out; there was no way the art piece would get destroyed in the mail. You can tell Bri really takes pride in her work. I'm definitely keeping this seller in mind for personalized gifts and for both my sons' future birthdays!
The prints were shipped to my cousin who is a soon to be mommy and her husband in a quick turn, around due to my own procrastination in purchasing a baby shower gift - Bri was WONDERFUL to work with - the prints actually arrived a day early when I thought they may not be delivered until after the baby shower! I can't wait to see a pic of the finished products hanging in the nursery but I must say, the artist was incredibly accommodating and very responsive to all of my messages. The entire purchase went very smoothly!
Cute, high quality, arrived quickly. The artist takes a lot of care & pays attention to the little details. Love supporting a Colorado artist! Will be a perfect addition to my son's nursery. Thanks!!
Love these prints. Perfect for the nursery.
irit lockhart [from etsy]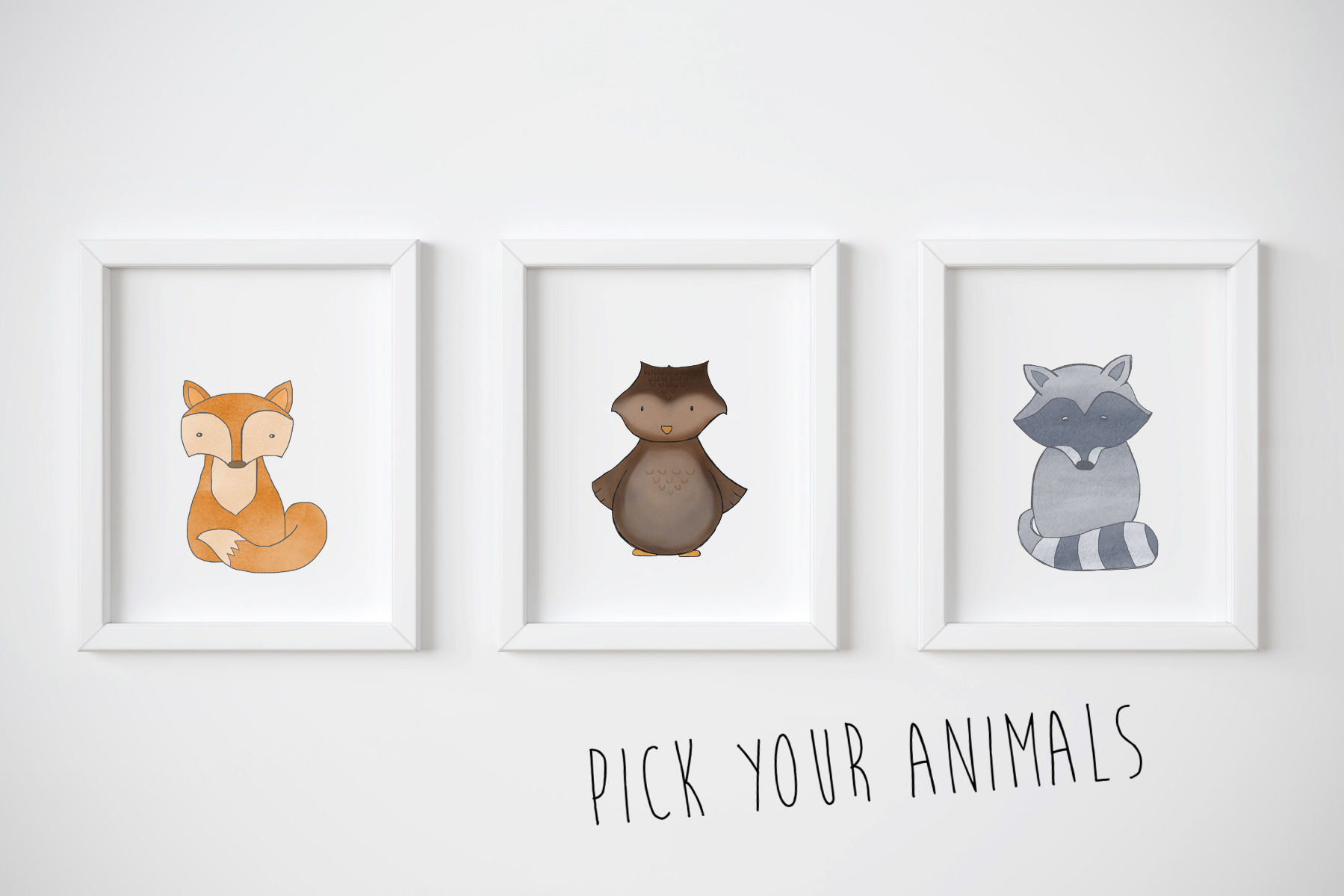 Super cute, arrived quickly, perfect in the nursery!
This set was shipped quickly and is exactly as pictured. I absolutely love it and am excited to put in my baby boy's nursery!!!! Thank you!!!!
I ordered a custom print of my dog for our first baby's nursery. Bri was super helpful and wonderful to work with. She ended up giving us the perfect print that captured the personality of our pup and will be a wonderful addition to the nursery!
Lauren Berzins [from etsy]
This is my second purchase from this very talented artist. I highly recommend her
This piece makes me smile! Perfect in my kids bathroom. Thanks so much! Nicely packaged and quick delivery too!